ATTENTION!
Open for appointments M-F 8-4:30pm, Sat- June 6th 8am-11:30am. Call to schedule @ 320-968-7230- Thank-you!
Our upcoming Heavy Equipment,Truck & Trailer Auction will be Friday, June 5th! This will be an ONLINE auction- Stay tuned for more details!
I.R.A.Y. Equipment Sales is a year round sales and marketing division.
View Previously Sold Items HERE!
Reynolds 17E Scraper
Bobcat 864
Cat 130G Grader
JD 544H
Cat D6H
2009 Sterling LTZ501
'86 Load King Belly Dump
'95 Mack RD690S
'03 R-Way Tri Belly Dump
72" Skeleton Rock Grapple *Unused*
'04 Bobcat S250
'90 Fisher Radial Stacker
'07 Case 1150K Series 3 LGP
'07 Case CX210B
DynaPac CA251PB
CAT 627B Scrapers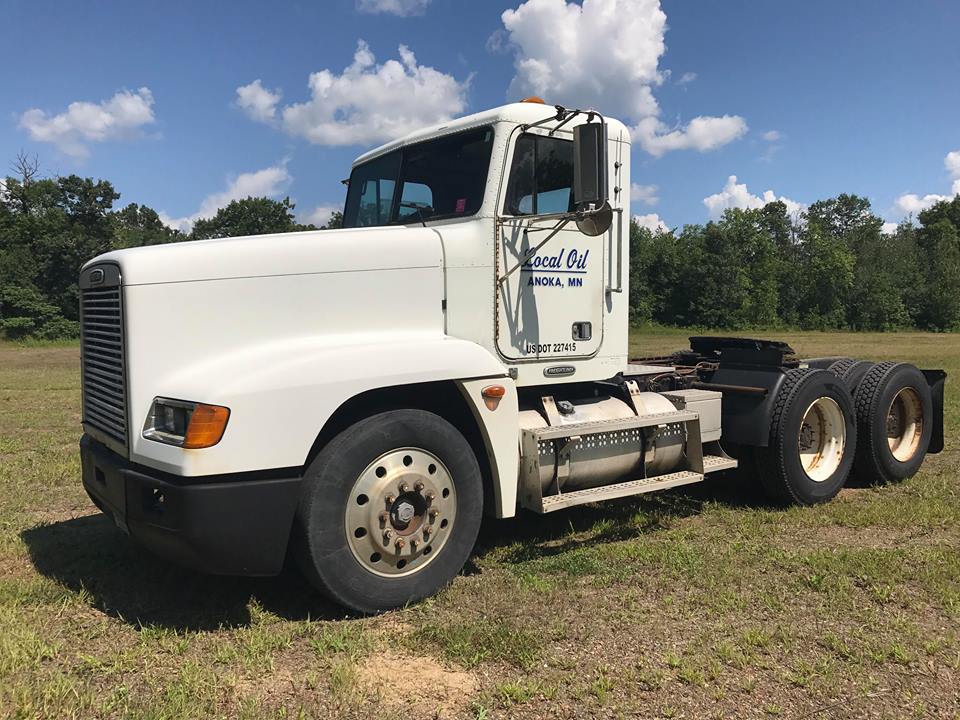 '99 F/L
DynaPac CA25
'98 Volvo L180
1
'04 Case IH MXM175 Tractor
'09 XL Specialized 80JPS Tandem Jeep
JD 844 Wheel Loader
'98 CH613 Mack Tri Dump Truck
'07 Volvo Tandem Sleeper Cab Semi
Case 2390 Tractor
'93 Alumatech Alum Dump Box
'07 Volvo 670 Tri Sleeper Cab Semi
'91 Komatsu PC200LC-5L Excavator
'96 Ford Vac-Con Tandem Vac 925-1
'99 Utility 53' Sliding Tandem En
'88 JD 490D Excavator
'89 Ford L8000 Roll Off Plow
Cat D7F Dozer
IH TD25E Dozer
'06 Case 440 Skid Steer
'95 Pete 377 Tandem Sleeper
'91 JD 450G Dozer
Rustler Roller
'92 Volvo 35A 6x6 Off Road Truck
Kolberg Wash Plant
'01 Kolberg 271-B Screen Plant
'04 Lull 944E-42 Fork Lift
'96 Mack CH613 Tandem Day
Utiliti Tandem 47' 5th Wheel W/ Lift
'94 Hitachi EX200LC Excavator
'06 Cat 277 Skid Loader
'95 GMC Top Kick Van Body
'03 John Deere 450C LC Excavator
'94 FL FL80 Single Digger Derrick
'07 Timber Ax 73AXH-206 Mulch Head
'99 East 34' End Tri
'05 Volvo L-120E Wheel Loader
'03 F/L Classic XL Tandem Sleeper
'94 Case Maxi Sneaker Series C
'93 Case Maxi Sneaker Series C
'98 Pete 379 EXT Tandem Sleeper
6 Unused Culverts
Vacmaster SPV800 Tandem Vac Trailer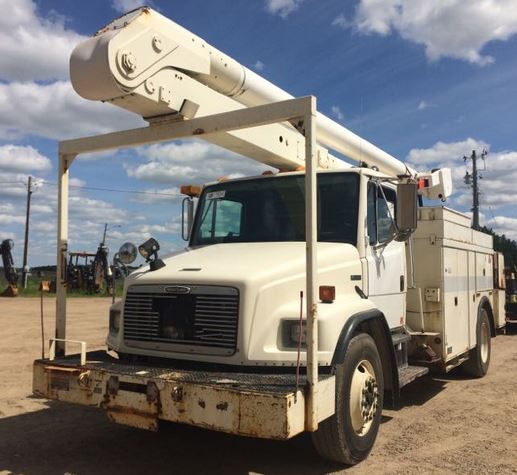 '00 FL FL80 Single Bucket Truck
'12 Si-Dump'r 42' Tri - 11 Sold!
'12 Ford F550 Crew Cab Service Body
'98 Cat 525 Grapple Skidder
'06 Reitnouer 45' Tandem Curtian
'03 Int'l Vacuum Truck
Aly Camper
Cat 950 Wheel Loader
`97 New Holland LX 465 SOLD!
'90 Trojan 1900Z Loader SOLD!
'03 Int'l 4300 Dump Box SOLD!
'08 JD 744J Loader SOLD!
Cat D7F Dozer SOLD!
'00 JD 544H Wheel Loader SOLD!
Michigan 175A Series II SOLD!
Brush Bandit 200 Chipper SOLD!
Camoplasust Tatou ATV Tracks SOLD!
'06 F/L Classic XL Tri Sleeper SOLD!
'98 Samsung SL120-2 Loader SOLD!
'85 Fiat Allis FR15 Loader SOLD!
Cat 955L Track Loader SOLD!
Simon MP80 Man Lift SOLD!
'00 GMC C6500 Flatbed Truck SOLD!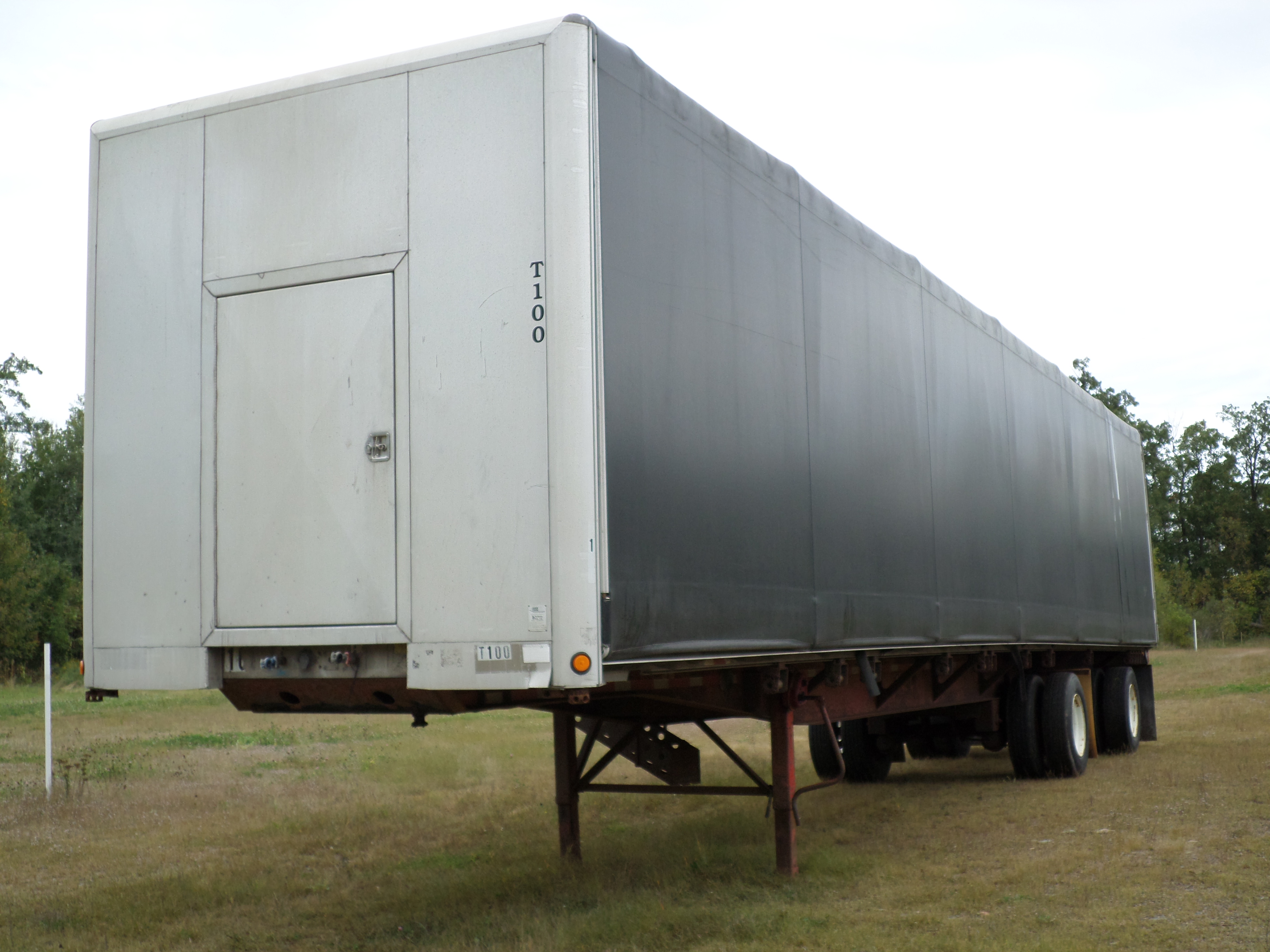 '01 Fontaine 48' Curtain Side SOLD!
'00 Genie S85 Lift SOLD!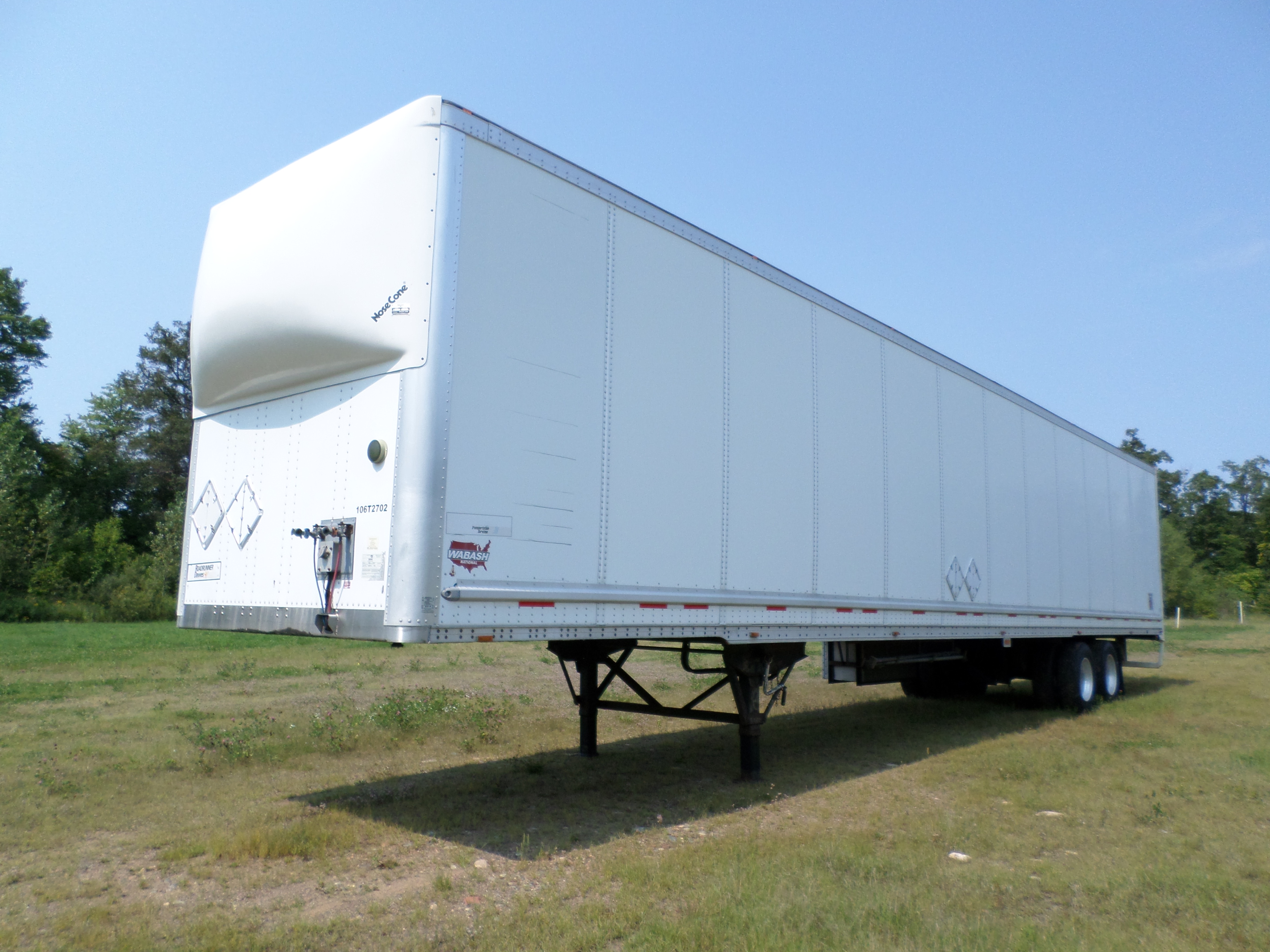 '07 Wabash 53' Tandem Enclosed SOLD!
'03 Hummer H2 4x4 SOLD!
'08 Komatsu PC 220LC-8 SOLD!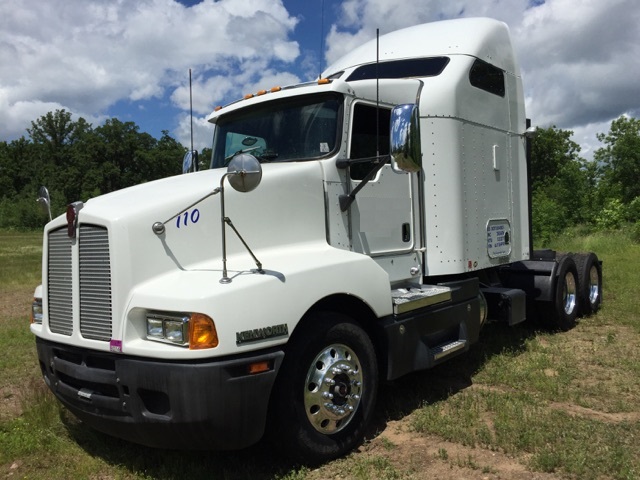 '06 KW T600 Tandem Sleeper SOLD!
Raven Tandem End Dump SOLD!
'05 Case 321D Series 2 Loader SOLD!
'11 Case SR220 Skid Steer - SOLD!
Loadking Tri Belly Dump Trailer SOLD
'13 Chevy Silverado 1 Ton 4x4 SOLD!
'99 Ford F450 Super Duty SOLD!
Case 580 SuperL Loader Backhoe SOLD!
'95 Kenworth T800 SOLD!
JD 860 Paddle Scraper - SOLD
JD 350 Excavators - 20 Units SOLD!
Cat D8 Dozer - SOLD
'99 Hitachi 330LC-5 Excavator - SOLD
'91 John Deere 544E - SOLD
Forestry Skidder - SOLD
'01 Sterling L7501 Vac Truck - SOLD
'94 GMC Top Kick Spade Truck - SOLD
'68 Mobark RX22 Wood Chipper - SOLD
'85 Challenger End Dump Pup - SOLD
Fairmont DCA Generator - SOLD
'08 Cashman - SOLD
'07 Freightliner Semi - SOLD
'83 Ford L8000 Dump Truck - SOLD
Bobcat Roller Attchment - SOLD
'97 Kenworth T600 Semi - SOLD
'07 Volvo 670 Tandem Sleeper
'92 Kenworth W900L Tandem Sleeper
Pull Type Sheeps Foot Roller - SOLD
'04 Peterbilt 379 Semi - SOLD
Cat D3B Crawler Dozer - SOLD
Siebert 60 T Tri Beam Trailer - SOLD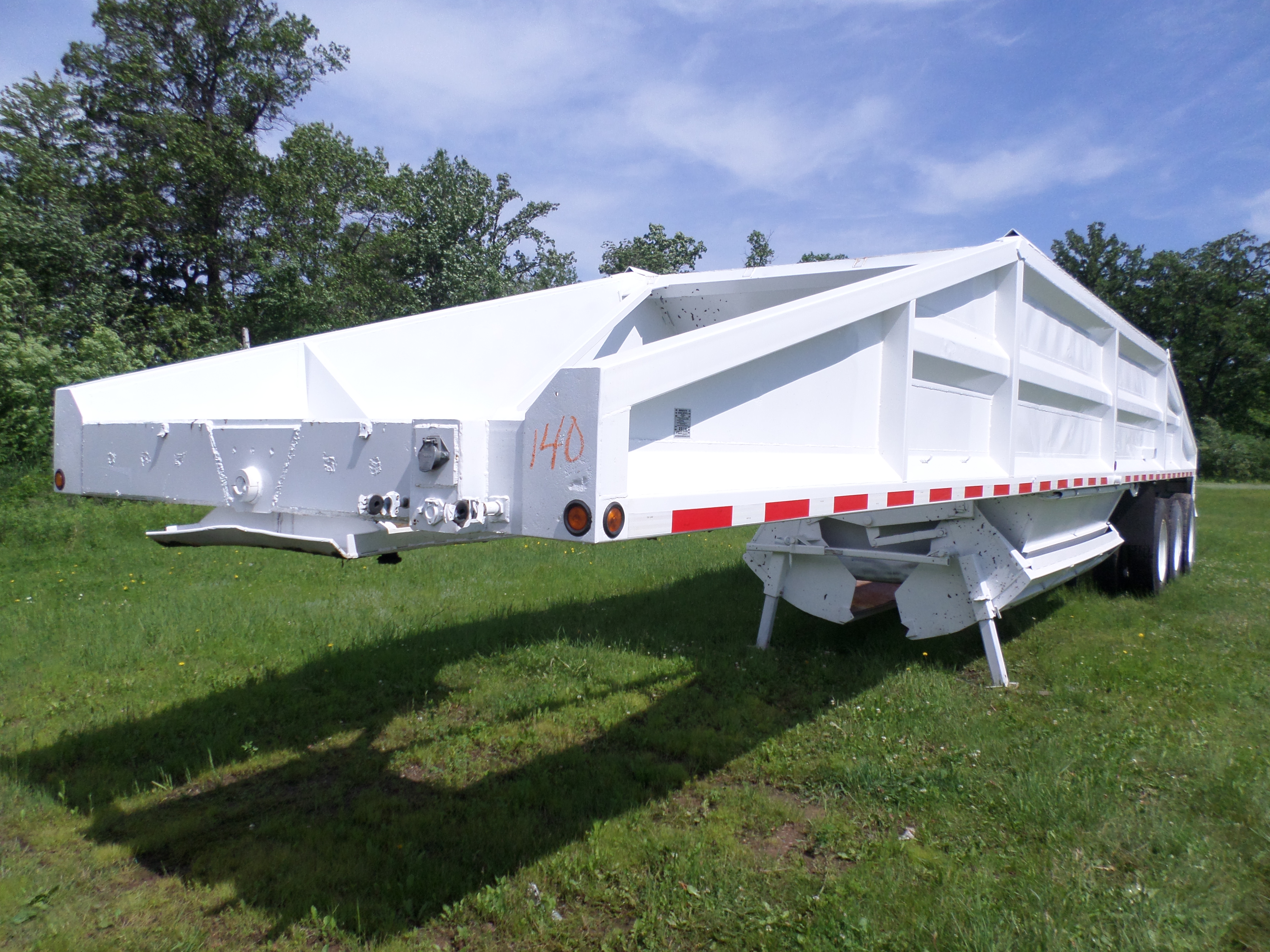 '91 Hawk Belly Dump Trailer - SOLD
'07 Wacker KT Compactor
Vanguard TandemTrailer
'86 Calavar Condor 68 Manlift
'07 Frt Liner Columbia Daycab
'87 Komatsu WA400
Fortress Allott C-300